Luxury shoe brand Louboutin left red faced after trademark loss in Japanese court
---
Authors: M. Hossain, Founder, LLC; & Fatima Khanom, UK & EU Regional Head
---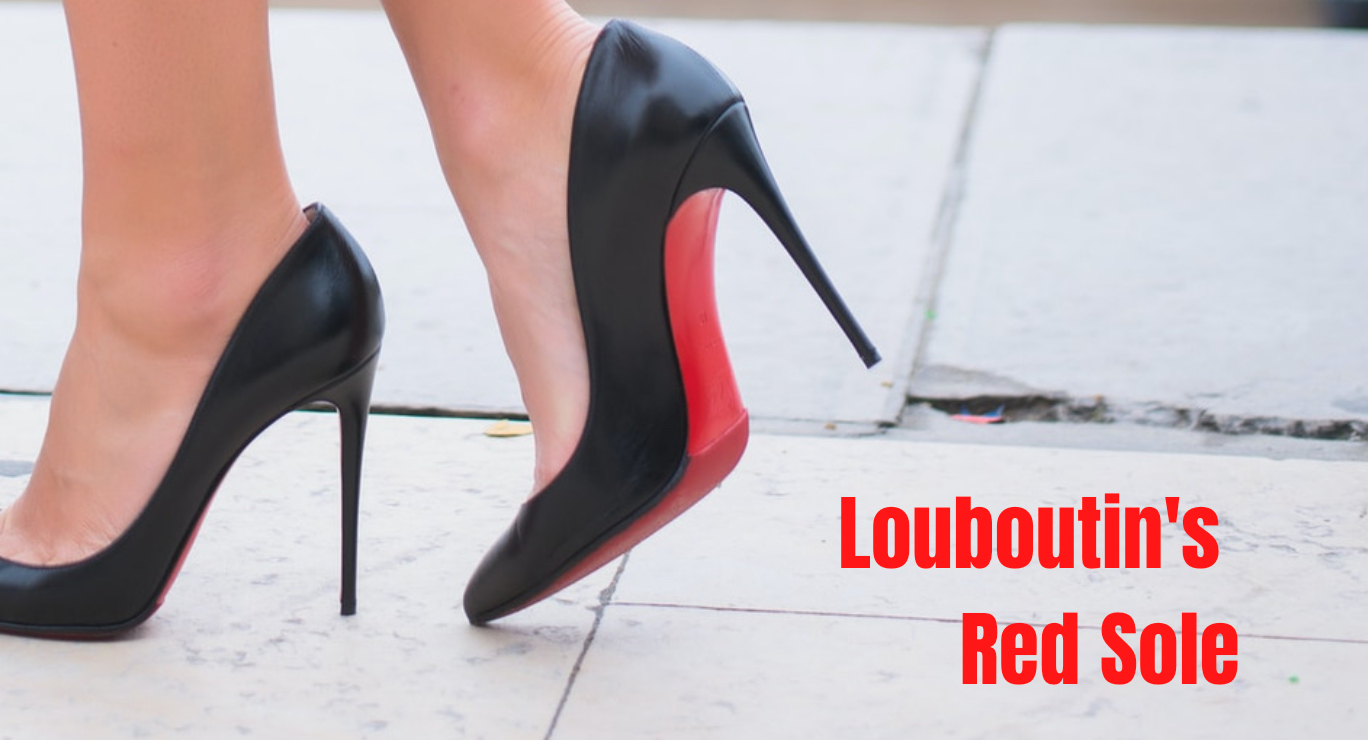 French luxury shoe brand Louboutin is popular across the world for the high end expensive footwear that they manufacture and the distinctive red soles which have become iconic symbols of fashion. The pricey footwear from the maker has been donned by A-list celebrities on red carpets, fashion shows, movies and tv programs.
However, despite its popularity and prominent association with red soles the world over, Louboutin lost an important trademark infringement case recently in Japan in March 2022. The luxury shoe brand had filed a suit claiming damages against a Japanese footwear brand Eizo alleging that the latter was infringing Louboutin's trademark by manufacturing its own shoes with red soles which were distinctively similar to the French brand and thus the act was allegedly in violation of unfair competition laws.
Eizo, a Japanese brand founded in 1959, sells shoes with red soles but its soles are made of rubber and not leather like Louboutin. The Japanese court held against Louboutin on the basis that the red sole was not a distinctive enhancement and women's shoes with red soles had been sold in Japan much before Louboutin's entry into the Japanese consumer market. One of the issues that seemed to have played a part in the court's determination on the unfair competition argument was the difference in price point. While Louboutin is a luxury brand selling at premium prices, Eizo sells at comparatively much lower price points which, according to the court, would prevent confusion between the brands for consumers. Further, Louboutin's footwear is clearly marked with its brand and logo.
The Tokyo District Court opined that the French brand lacked rights in the red sole trademark in Japan and it was unlikely for consumers to get confused between the two brands. To be eligible for protection, Louboutin needed to establish that the red soles under their footwear had attained the requisite level of secondary meaning capable of qualifying as a trademark.
Interestingly, Louboutin's 2015 application in Japan to protect the red sole as a position trademark on women's shoes had been pending before the Japan Patent Office. Brands in Japan have been unable to ensure registration for single colour marks and all colour marks registered so far have actually been combinations of colours.
An intriguing reference can be drawn with Louboutin's landmark win in 2018 before the European Court of Justice where the brand had won a crucial victory to secure protection for its red soles. ECJ, the highest European Court, had ruled against a Dutch company (vanHaren) opining that they had infringed Louboutin's trademark by selling shoes with red soles. This 2018 victory in Europe ensured that Louboutin could not only thwart copycats but effectively create a monopoly for red soled high heeled shoes in Europe. The ECJ's opinion was that Louboutin's case was not to protect the shape of a shoe but just an application of the red colour to a specific part of the footwear which they ruled could be protected as a trademark.
While Louboutin's acquired distinctiveness argument worked in Europe, the legal team's submissions in the Japanese court highlighting consistent use of the red soled shoes for 20+ years seemed to hold less water. The French brand's lawyers had relied on the large revenues it had generated by selling red soled heels in the Japanese market and also the sizeable advertising budget. To support their contention, Louboutin had also referenced a survey from 2020 where the majority of the interviewees had identified the luxury brand as the source for images of high heeled shoe with red sole. But the court disregarded the survey's scope as determinant evidence as it had been restricted to luxury shoppers only and further images of Eizo's footwear were also missing.
Louboutin had sought monetary damages, injunction to prevent Eizo from continuing to sell red sole heels as well as a direction from the court requiring Eizo to handover red soled heels to Louboutin for destruction. The court dismissed all the remedies sought by Louboutin.
The Court held that footwears of both brands were visually different, both clearly depicted their brand names on their footwear and the price differences were so stark that the possibility of confusion was very remote. Additionally, the chance that consumers would be confused regarding the source of Eizo shoes or assume any affiliation with Louboutin seemed far off as the luxury brand's products are sold with a hefty price tag and hence the buying process would entail a fair amount of attention from the consumers further limiting the chance of confusion. Importantly, in Japan, a single colour mark has not been given protection as a trademark. It is apparent that 20+ years of market presence, sale revenue and promotions in the form of advertisements relied on as grounds for relief by Louboutin did not fulfil the criteria of qualifying the red soles as a source indicator in Japan attributable to Louboutin and attaining secondary meaning capable of qualifying as a trademark.
Copyright © 2022 Lincoln Legal Chambers. All Rights Reserved